Goodbye Phishing Scams,
Hello Email Security
Protect yourself using real-time A.I. driven Insider Threat, Phish Simulation, and CyberSecurity Awareness Analytics
Try Hacware for Free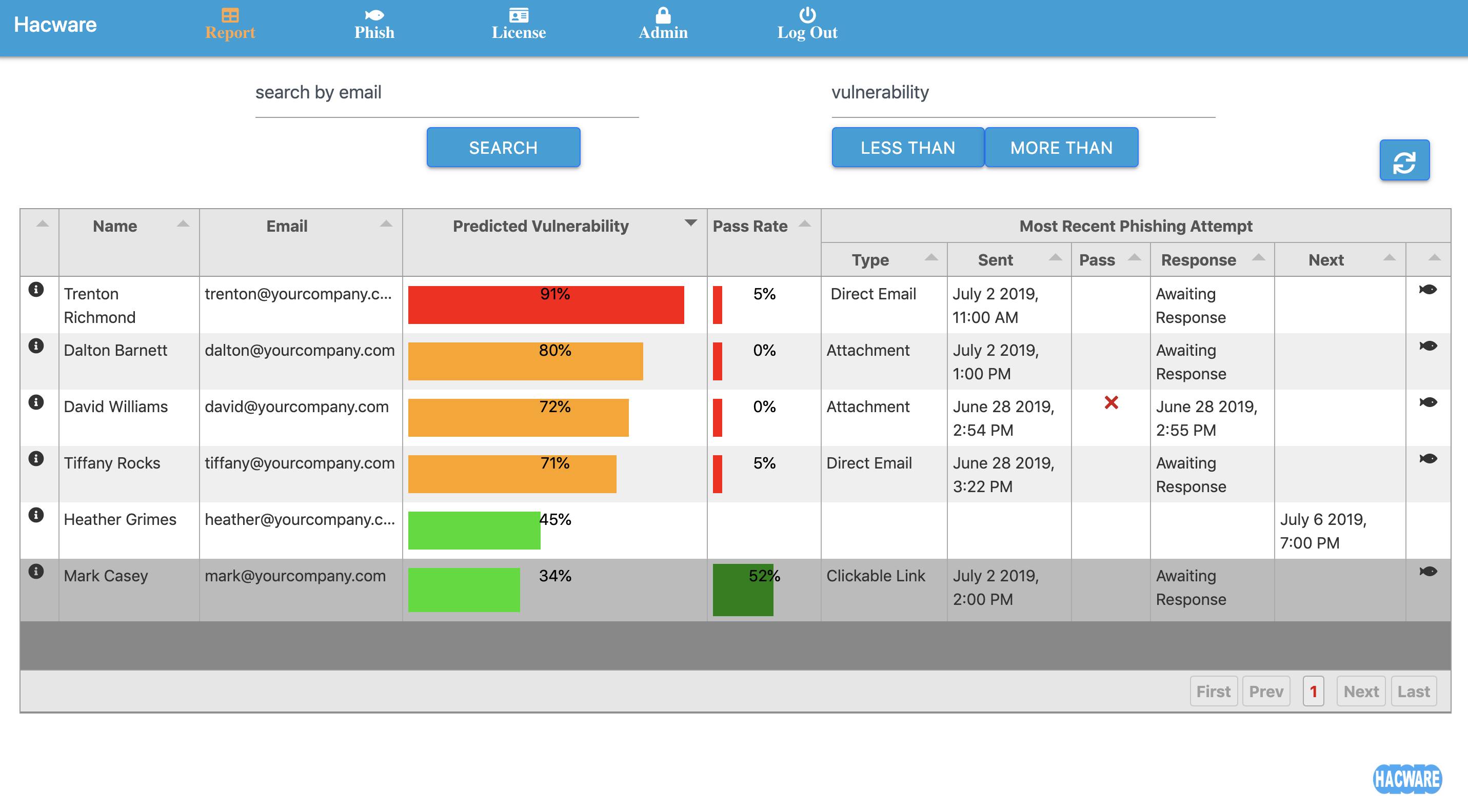 What makes Hacware your best choice
Insider Threats Detection
We can identify in real-time which employees that will get phished based on their email behaviors.
Phishing Simulation
Our A.I. emulates a hacker's ability to socially engineer your people and then we provide real-time test results.
CyberSecurity Awareness
Our awareness technology is based on your employee's behavior analytics.
Report Suspicious Emails
We integrate with Microsoft Outlook to show your people how to spot suspicious emails.
Autonomous Email Protection
We provide automation, intelligence, and behavior based insights to keep you up to date with your daily cybersecurity demands.
Sentiment Intelligence
Our natural language processing technology understands when your employees are most vulnerable to getting hacked based on their emotion or sentiment.
Hello to A.I. Powered Awareness
We know that you are busy and have been seeking an easier way to train your people to prevent getting hacked. Hacware is the solution you have been looking for.
A.I powered Phish Testing

Real-Time Human-Centric Risk Assessments

Behavior-Based training analytics

Easy Installation and Cloud Access is included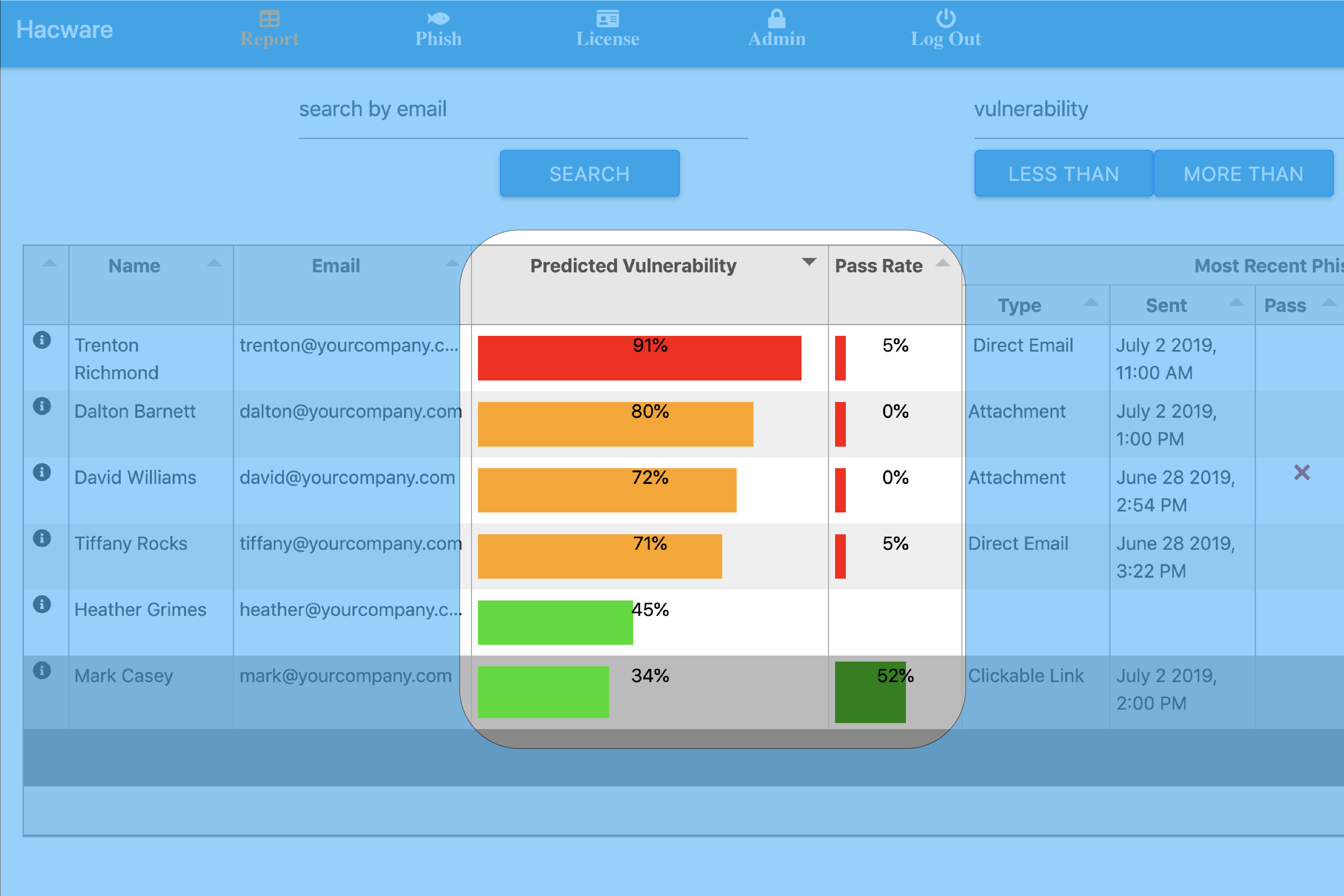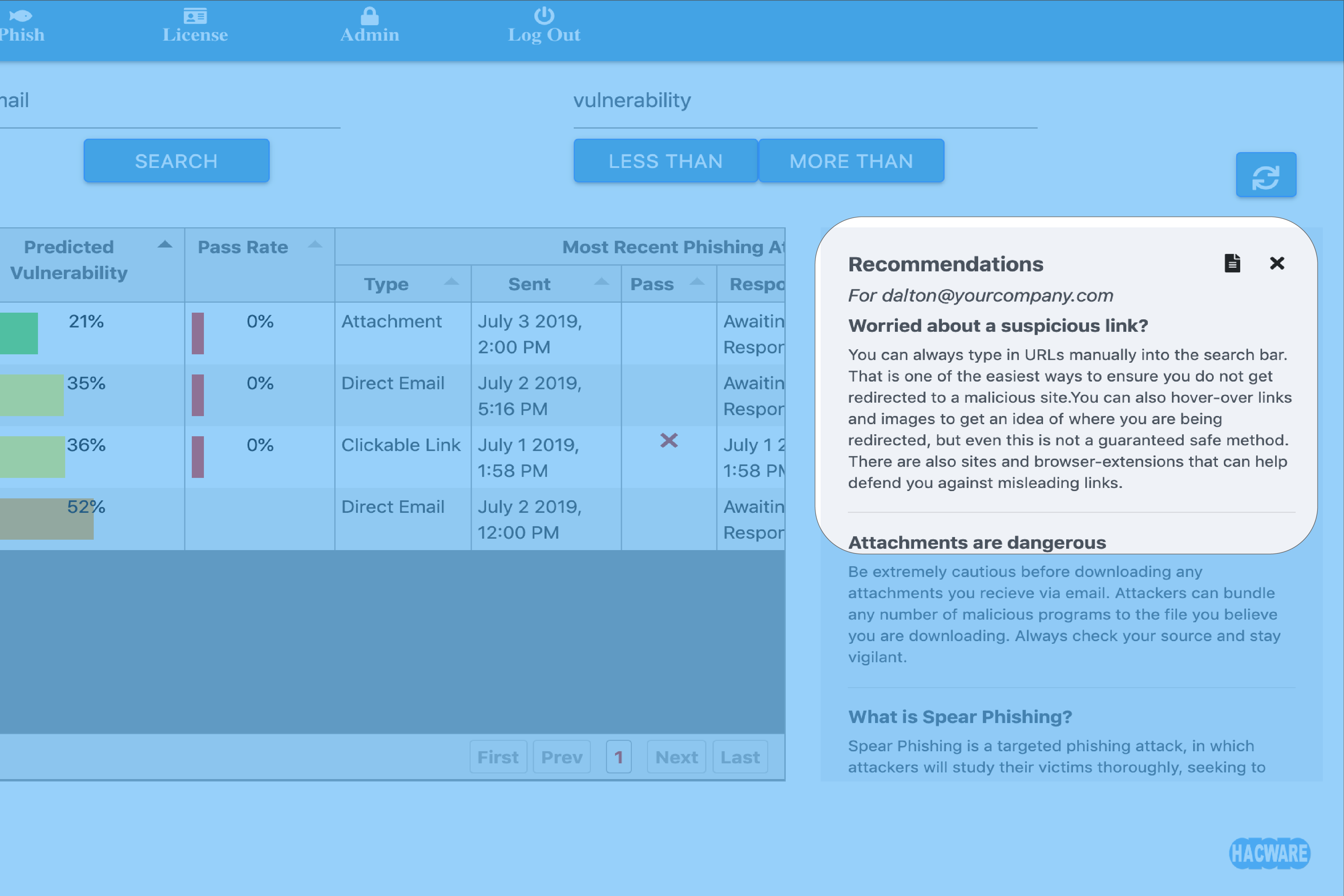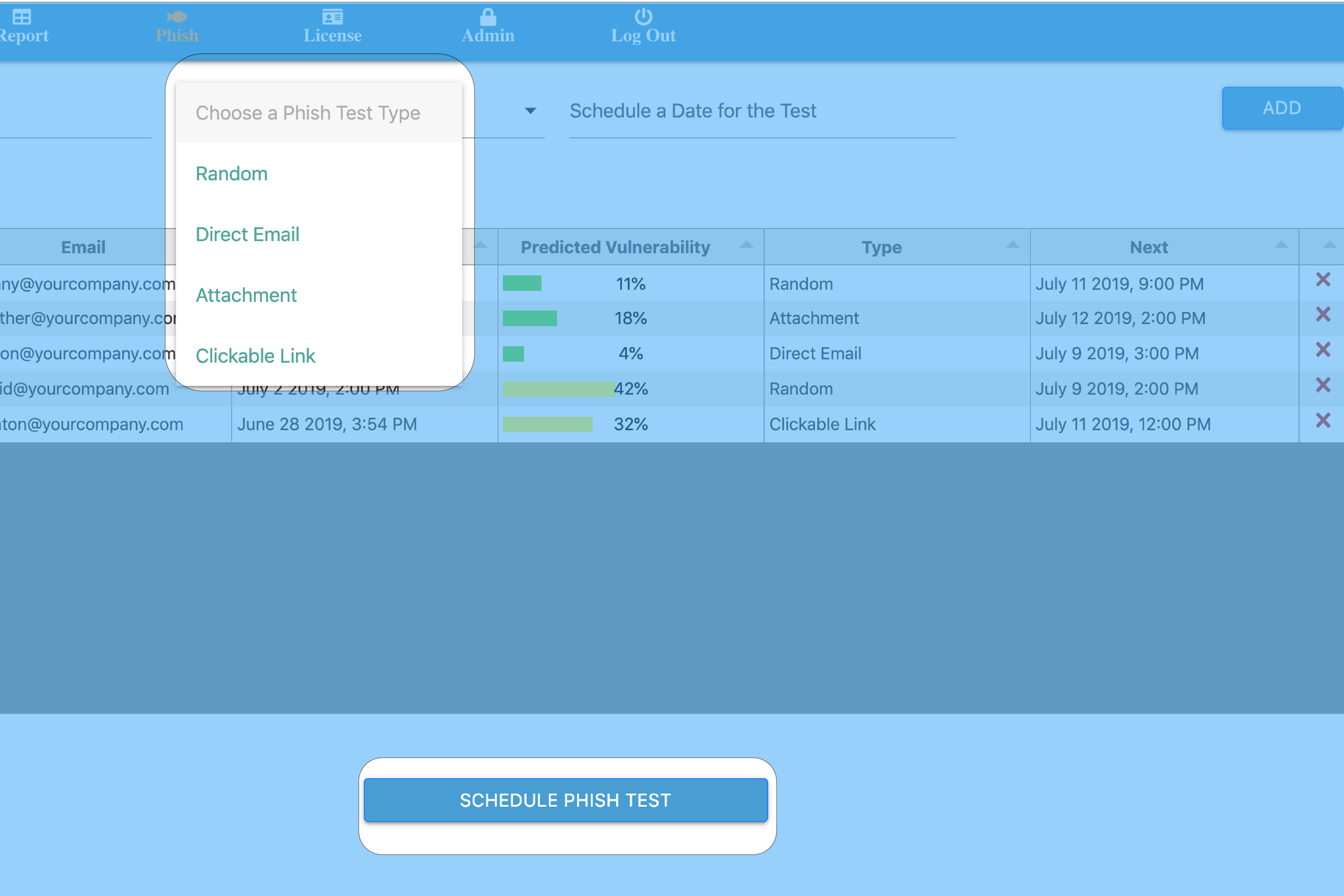 4 in 1 Protection
We have combined 4 solutions into 1 product to provide Cybersecurity Awareness analytics like never before.
User Behavior Analytics

Phishing Simulation

Threat Detection Intelligence

Real-Time Security Awareness Analytics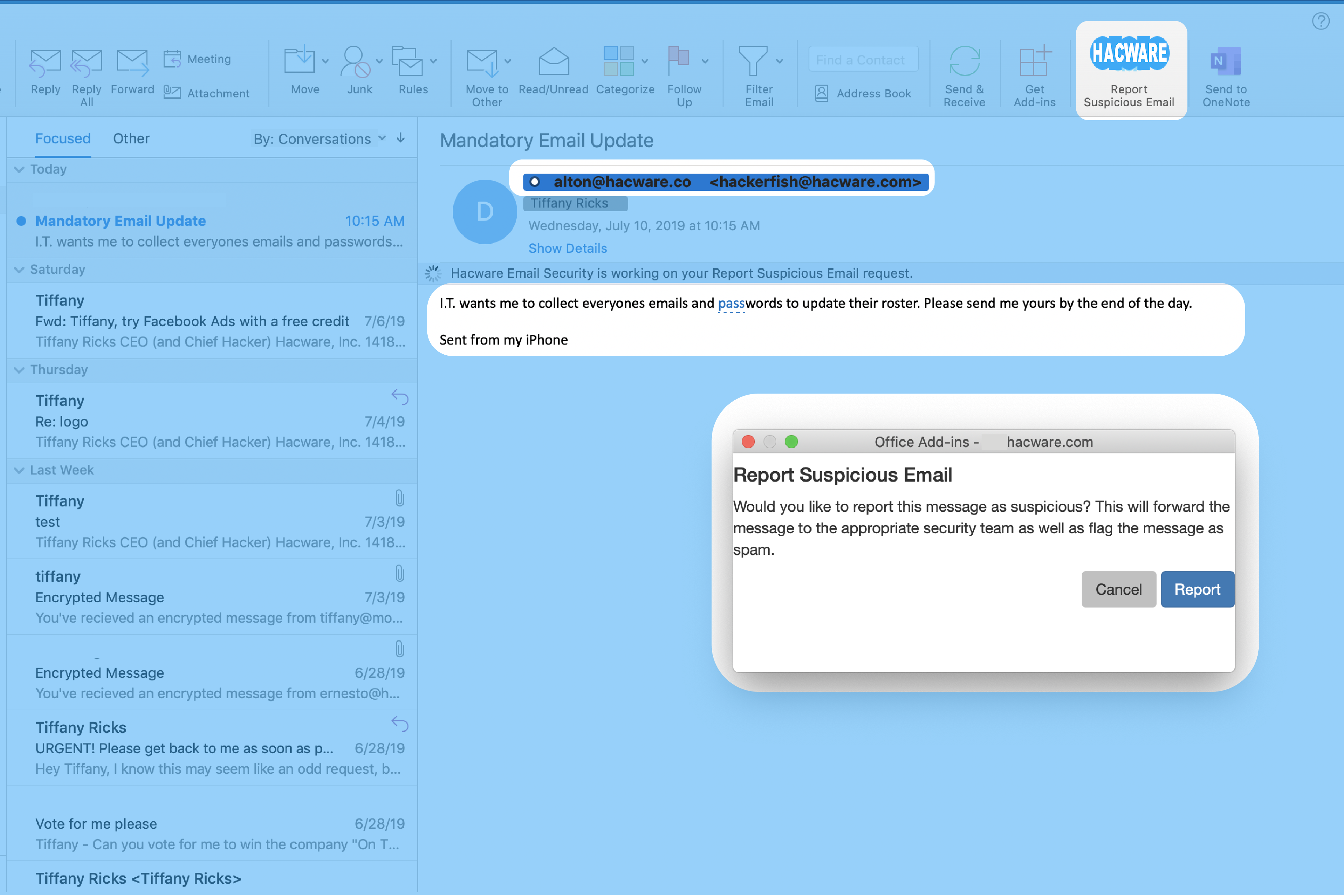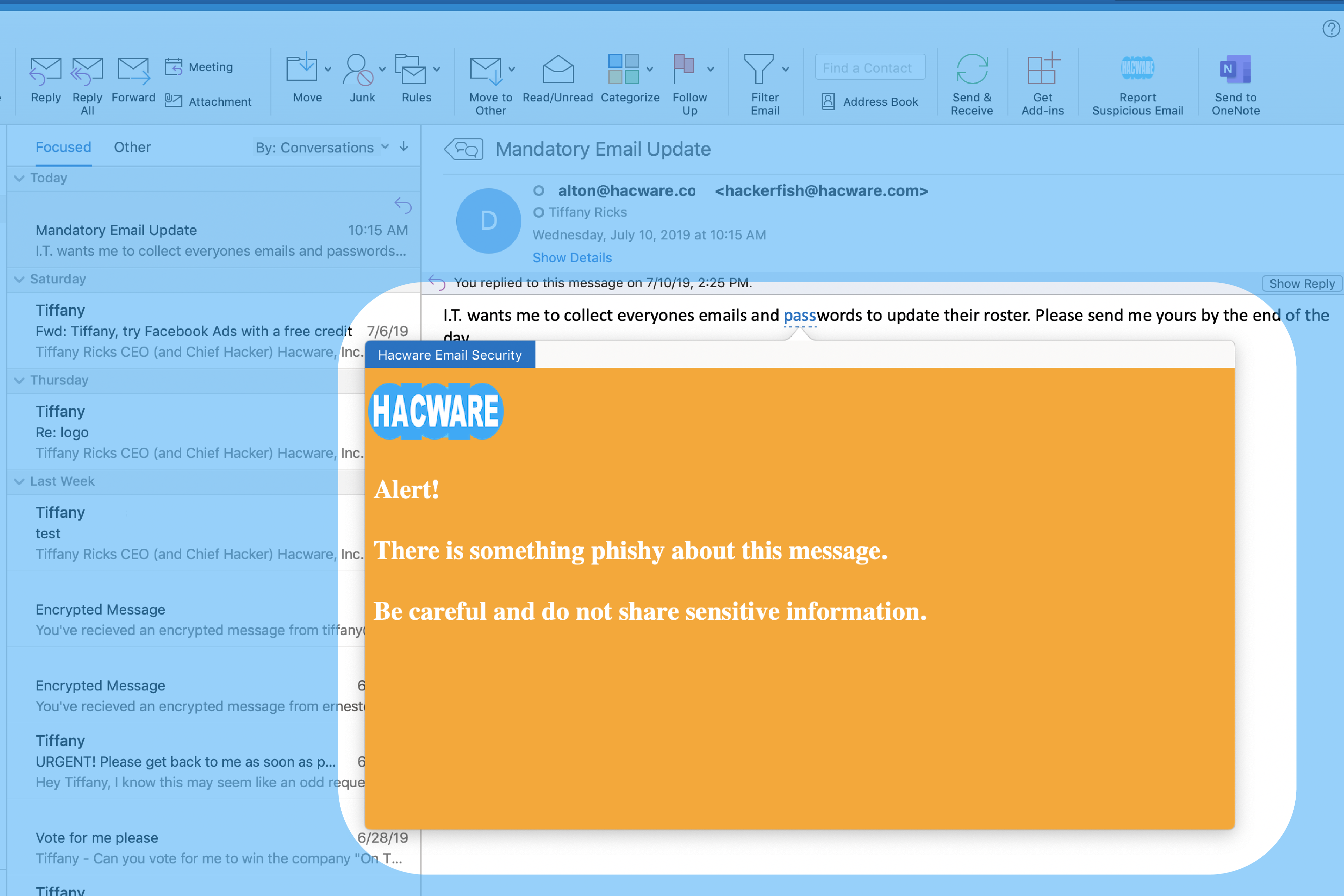 Over 50% of organizations are vulnerable to getting hacked because their employees are uninformed about email security.
---
Federal Bureau of Investigation (FBI)
Everything you need to make email security simple and effective.
Behavior Modification

Clear insights on how to change your people's vulnerable behaviors.

Phishing Detection

Identifies phishing emails that have made it past your company firewall.

Data Protection

Protects your company information with strict encryption and privacy policies.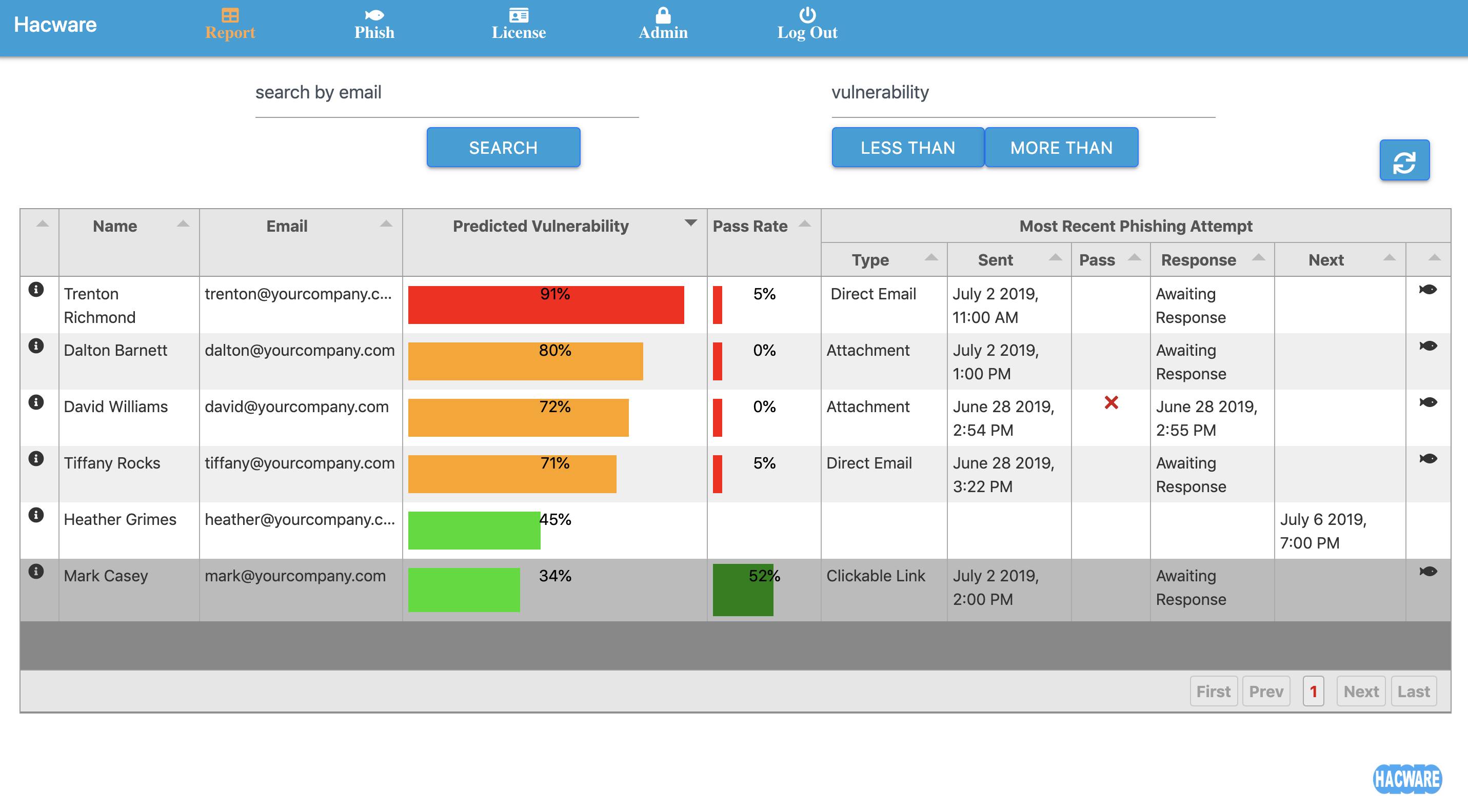 We got answers to your
questions
Not sure how Hacware can help you? Wonder why you need cybersecurity awareness?
Here are the answers to some of the most common questions we hear from our appreciated community.
Why is Cybersecurity Awareness important?

Cyber attacks have become more frequent because it is easier for cybercriminals to exploit people's natural ability to trust others. 92% of companies have experienced the consequences of a data breach because of uninformed email insecure actions of their employees. The number one way to reduce these cybercrimes from happening is to provide effective cybersecurity awareness training.

What are the 3 top pain points in Information Security?

The top 3 pain points are user behavior, phishing, and cybersecurity staffing. We have built Hacware to address all 3 of these top pain points.

Does A.I. really improve cybersecurity?

Yes. In a 2018 security report conducted by the FBI, they stated that A.I. technology is essential to stopping cybercrime.

Why does Hacware use Language Analysis?

Our unique approach to understanding emotional vulnerability through language provides the highest level of protection. Cybercriminals often use emotion as a tactic to hack.

Is my information protected?

The information collected follows strict data privacy policies. The information is encrypted at rest and in motion. We have many data storage options to meet your company needs.
No credit card neededWhy wait? Start now!
Protecting your company with
Hacware
Set up your company for success today – for free